Missing link
---
Quote:
Originally Posted by
Spike99
.
Recently, I've been seeing a few questions about 110/120V and 12V wiring questions. "What powers what and how a `customized` Power Converter can be installed?" type questions. With shared info from their many replies, I created a little diagram. Some folks (like me) understand white board diagrams much better then text words. Hopefully, the below diagram helps others as well.
Also: If below diagram can be improved (or corrected), please send me a PM (Private MSG). I'll update my MASTER with needed corrections / improvements and with Forum's Admin's help, update this thread.
thanks.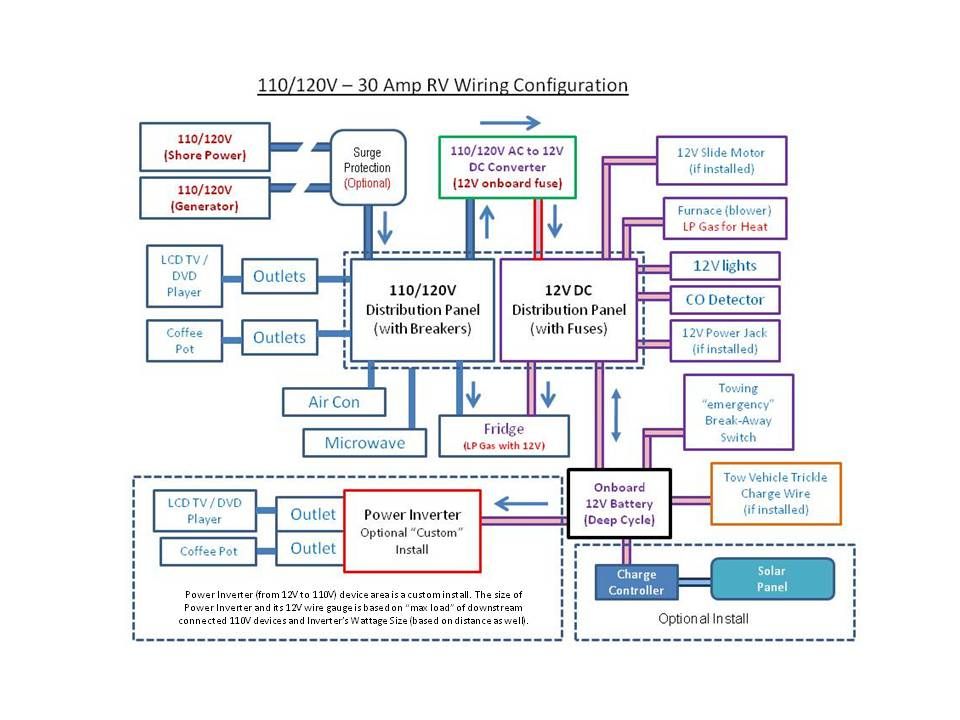 So Spike, where is the link or picture for your drawing located? I would love to view it. Thanks ....... Swampy
__________________



__________________

__________________________________

Jim, Susie, Jimmy & The Chihuahua Crew, & Dusty Dog

2008 Chevy Silverado LS, 4.3L, V6, 2WD, 3.23:1

2014 287 BHBE; 1981 JayRaven

[SIGPIC]