Hope this helps a few of you guys. I just finished installing a Vizio 28" over the cabinet instead of setting one ON the cabinet. I will let the pics speak for themselves, but basically there is a stud in the corner so I cut off a piece of the trim to fit the mount flush with the wall.
The mount is this one I picked up at menards very strong and reasonably priced under $30...
Barkan Mounting systems - Products Management
it has a good amount of friction in the arm to keep the TV against the wall for the most part.
I mounted it with about 2 inches top and bottom clearance on the TV itself
fits perfect behind the charging station, also helps keep it folded up sitting behind the charger protrusion. My next step is 2 small eye screws and bungee cord to retain it even better in transit
initial stowed position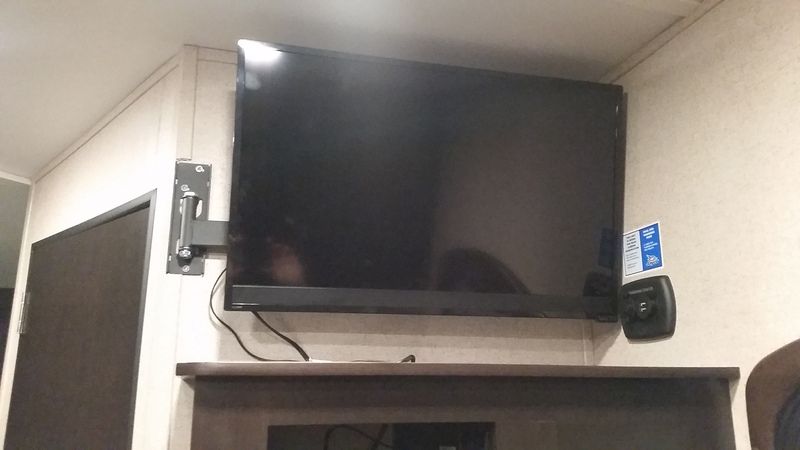 with mount cover attached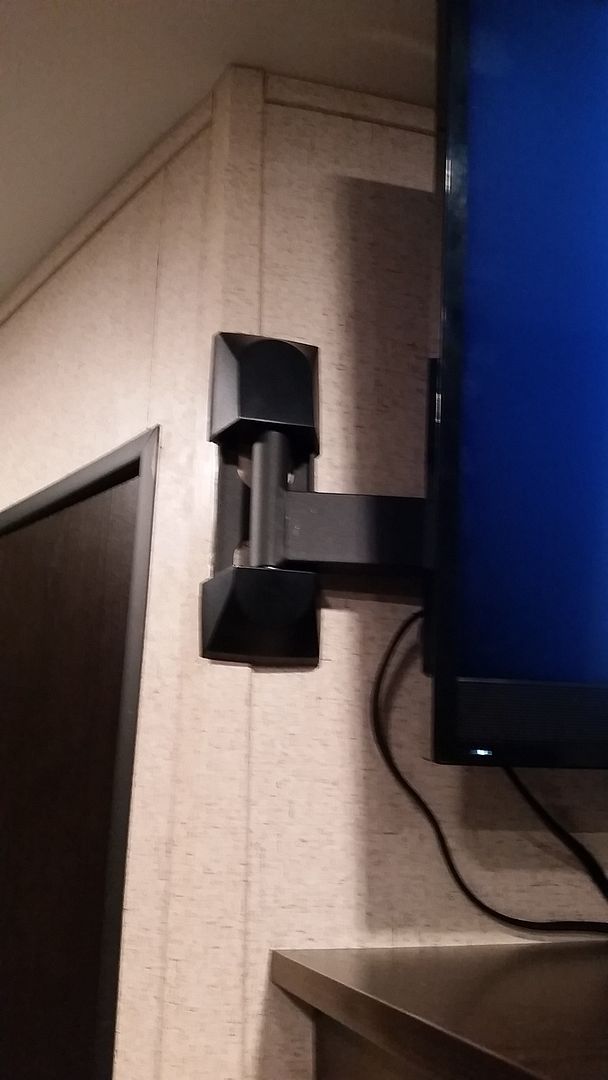 in position to view from the rear benches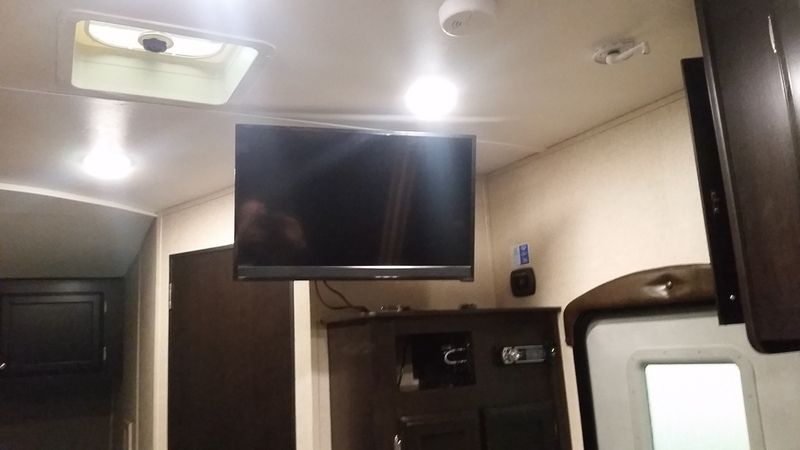 I had to grind away on the mount plate slightly so it would not cover a few of the inputs
Here is a huge bonus, this mount allows me to swing the TV to be able to view in the front bed without even putting one in the bedroom area! Only downside with this is making sure you swing it out of the way real quick to get into the bathroom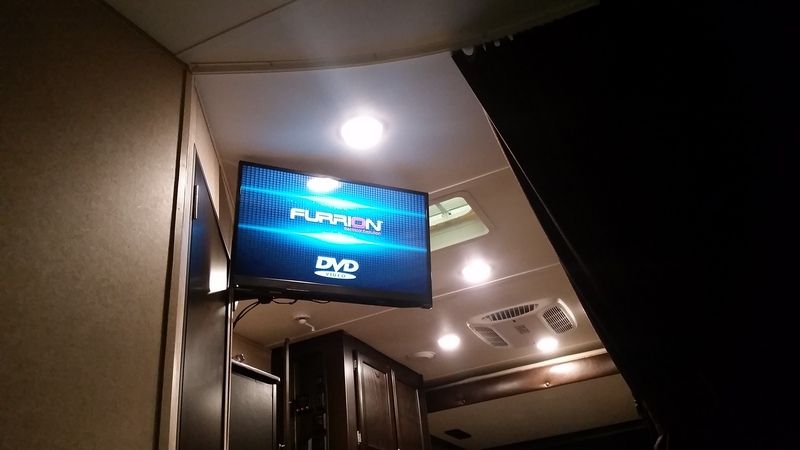 I pulled with probably 80 pounds of force on this mount and it will not move. I almost wanted to put a 32" here but I think the 28 is a perfect fit.

Hopefully this helps!

Steve

__________________