During the PDI of my 2018 24RBS a couple months ago it was determined that I would need a new entry door & frame assembly. The door & metal door frame just didn't work well together. We removed the screen door which allowed for manageable entry/exit until a replacement could be done.
A new door/frame was ordered the same day as my PDI, and recently installed by my RV dealership (great job) and is functioning like a door should.
I did have the opportunity to speak with Lippert directly and they were very informative. I did learn that all Lippert doors are manufactured with a slight "outward" camber to assist and maintain a good seal once the door is latched.
In some cases door entry/exiting can be a little difficult and a minor camber adjustment may be all that is required. Lippert provided me with the following document for reference: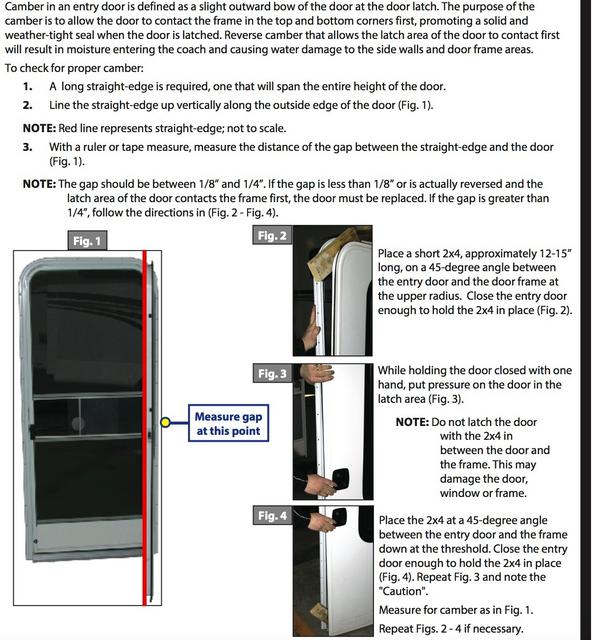 Bob
__________________
2016 GM 2500HD 6.0L/4.10
2018 Jay Flight 24RBS
2002 GM 2500HD 6.0L/4:10 (retired)
2005 Jayco Eagle 278FBS (retired)
1999 Jayco Eagle 246FB (retired)
Reese HP Dual Cam (Strait-Line)